The Philosophy Department offers wide-ranging introductory courses at the 1000- and 2000-levels, 3000-level courses on the history of philosophy, and 4000-level courses on specialties such as ethical theory, the philosophy of science, and the philosophy of religion. Courses at the 4000-level are taught by faculty members with national or international reputations for expertise in the relevant areas of philosophy. 
The Department has about 50 majors, who come from many different backgrounds and hold a wide variety of political and religious views. Philosophy majors can expect personal attention from the Department's faculty, who are strongly committed to excellence in undergraduate teaching. Upper division courses are small (usually 15-25 students), which enables you to get to know your professors. And every major is assigned a faculty mentor, whose role is to be available to discuss such things as the overall shape of your education at MU and any problems you might be having.
The Department also offers a Departmental Honors program, a minor and, from Fall 2020, a Certificate in Ethical Theory and Practice.
"Is the mind anything more than the brain?" "Are there moral rules that apply to everyone, everywhere?" "What is free will, and do we have it?" "Do nonhuman animals have rights?"
Our students develop valuable skills to think critically about issues, even when the topics are controversial, and the ability to present their ideas and arguments coherently both orally and in writing.
While in the program, you will get to know and interact with our faculty members, including many award-winning teachers.
Why major in Philosophy?
· Mid-career (10+ years of experience) median salary of employees whose only degree is a BA in philosophy is $94,300 (Payscale College Salary Report for 2021).
· People with Philosophy degrees have gone on to become judges, Nobel prize-winners, novelists, and movie actors.
· Philosophy majors do outstandingly well on the main standardized tests for admission to graduate and professional programs, especially the LSAT.
What will I learn?
· to grasp the big picture as well as fine details.
· to think, speak, and write about highly abstract and conceptually demanding questions.
· to identify key assumptions made in arguments.
· to make relevant conceptual distinctions.
· to assess the pros and cons of proposed solutions.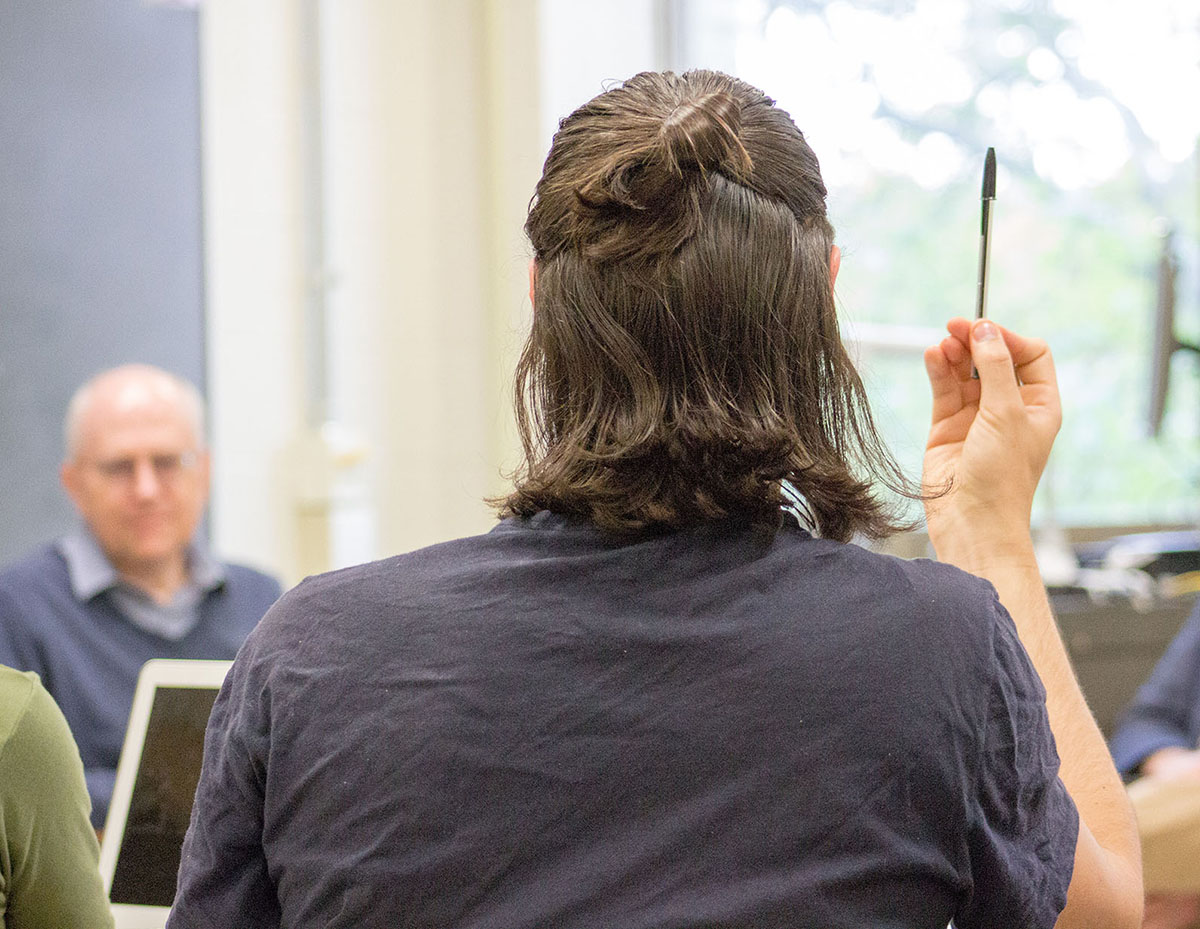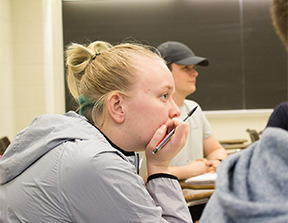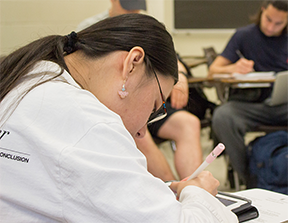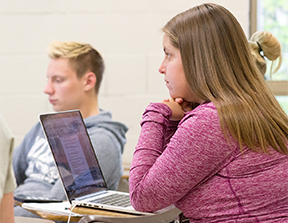 Photos from the 2019 Senior Seminar with Dr. Andrew Melnyk. Photos by Fernando Alvear.