Welcome!
We offer BA, BS, MA, and PhD degrees in philosophy, plus an undergraduate minor and a Certificate in Ethical Theory and Practice. 
Our faculty members are internationally recognized for their research across the main areas of philosophy. Our undergraduate students take up the big philosophical questions, and along the way develop the ability to think critically about issues, even highly controversial ones, and to present their ideas and arguments coherently both orally and in writing.
Our graduate program provides intensive training through graduate-only seminars and one-on-one faculty advising. We are proud of our welcoming and warm community of students and faculty. We recognize the ethical and intellectual value of diversity, and aim to foster an inclusive environment.
Click the link below for our Fall 2021 course offerings!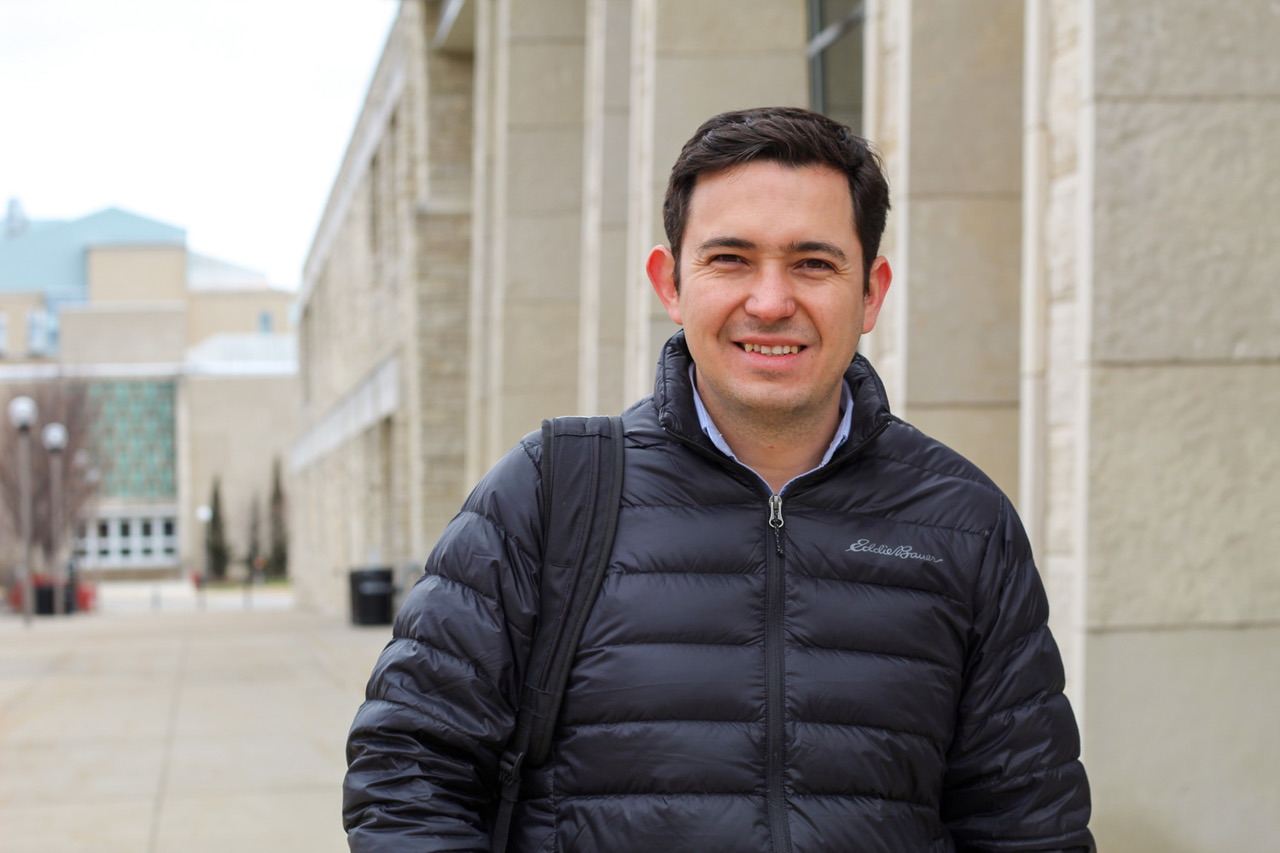 Student Spotlight
Congratulations to graduate student Fernando Alvear! 
The department is pleased to announce that Fernando is the winner of this year's Scott T. Davey Memorial Prize for Excellence in MA Research, given in memory of graduate student Scott T. Davey (1976-2009). 
The award is given in part for his paper, "Robust Virtue Epistemology and the Anti-Individualist Challenge." 
His paper is about virtue epistemologies, which have a problem incorporating results from social epistemology. In particular, since they conceive knowledge-related properties in terms of an individual's intellectual virtues, they seem not well suited to account for cases in which features outside the epistemic agent (such as the environment and social communities) have an important role on knowledge-acquisition. In the paper, Fernando examines John Greco's account of knowledge in terms of success from ability (2010, 2012), explains how his account deals with cases of testimonial knowledge, and defends it from some of its critics. 
Prior to the Philosophy PhD program, Fernando obtained a BA and a MA in Philosophy at Universidad Alberto Hurtado (Chile). His main interest lies in Epistemology, particularly Social Epistemology and Virtue Epistemology. He is also interested in issues in Pragmatics, Moral Psychology, and Philosophy of Technology.