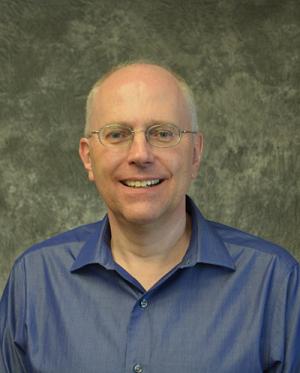 Professor, Director of Undergraduate Studies
416 Strickland Hall
573-884-0906
Faculty
Education
B.A. Literae Humaniores Oxford University (1985)
B. Phil. Philosophy. Oxford University (1987)
D.Phil. Philosophy. Oxford University (1991)
Research
I am interested in all aspects of the philosophy of mind and in many aspects of general philosophy of science and of metaphysics. Most of my work has aimed at formulating a comprehensive thesis of physicalism (in terms of a carefully-defined relation of realization rather than supervenience), exploring its implications for various reductionist theses, defending its consistency with causal claims made in the special sciences and everyday life, and displaying empirical evidence that it is true.  I have also written about naturalism and philosophical methodology. 
I am currently finishing a book manuscript that tries to explain why we might find it impossible to believe that phenomenal conscious is purely physical, even if in fact it is.
Teaching
Courses I often teach:
Phil 1000H The Big Questions (Honors)
Phil 1200H How To Think (Honors)
Phil 4210 Philosophy of Mind
Phil 4400 Philosophy of Science
Phil 8100 Protoseminar
Phil 9710 Philosophy of Mind and Psychology
Select Publications
"Physicalism." In Oxford Bibliographies in Philosophy. Ed. Duncan Pritchard. New York: Oxford University Press. Modified: 11-24-2020. 
"In Defense of a Realization Formulation of Physicalism", Topoi, 37.3 (2018): 483-493.
"Grounding And The Formulation Of Physicalism" in K. Aizawa and C. Gillett (eds.), Scientific Composition and Metaphysical Ground. London: Palgrave-Macmillan, 2016, pp. 249-269.
"The Scientific Evidence For Materialism About Pains", in Steven M. Miller (ed.) The Constitution of Phenomenal Consciousness: Toward a Science and Theory. John Benjamins Publishing Co., 2015, pp. 310-329.
"Can Metaphysics Be Naturalized? And If So, How?" in Don Ross, James Ladyman, and Harold Kincaid (eds.) Scientific Philosophy And Metaphysics. New York: Oxford University Press, 2013.
"Conceptual and Linguistic Analysis: A Two-Step Program," Noûs 42:2 (2008): 267-291.
A Physicalist Manifesto: Thoroughly Modern Materialism. New York: Cambridge University Press, 2003; paperback 2007.
"Physicalism Unfalsified: Chalmers' Inconclusive Conceivability Argument", in Carl Gillett and Barry Loewer (eds.) Physicalism and Its Discontents. New York: Cambridge University Press, 2001.
"How to Keep the 'Physical' in Physicalism," Journal of Philosophy 94:12 (1997): 622-637.
"Physicalism: From Supervenience To Elimination", Philosophy and Phenomenological Research, 51 (1991): 573-587.
Office Hours
Via Zoom. Email to make an appointment.